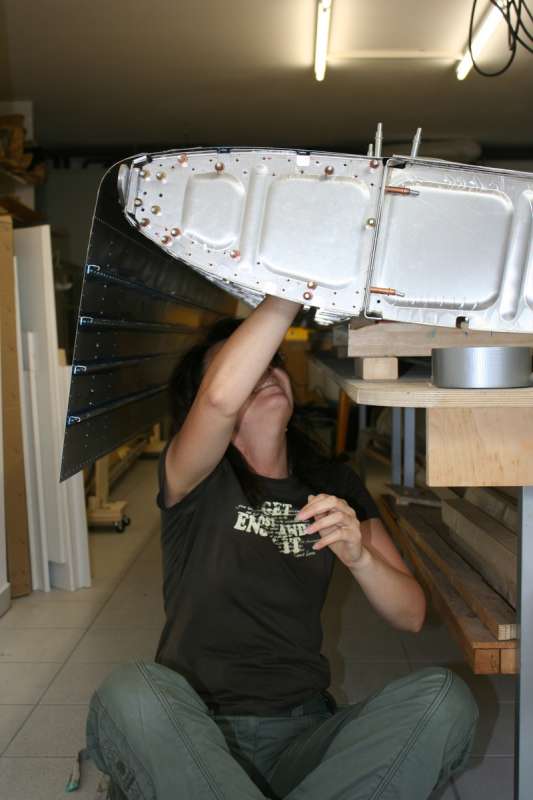 Posted on 31. July 2010 by Martin in Wings.

To drill the front ribs somebody has to move under the wing and hold the ribs in the correct position. My wife did this tiring job and with a small block of wood hold the ribs in place. I never drilled into her fingers :-).

Continue Reading... No Comments.