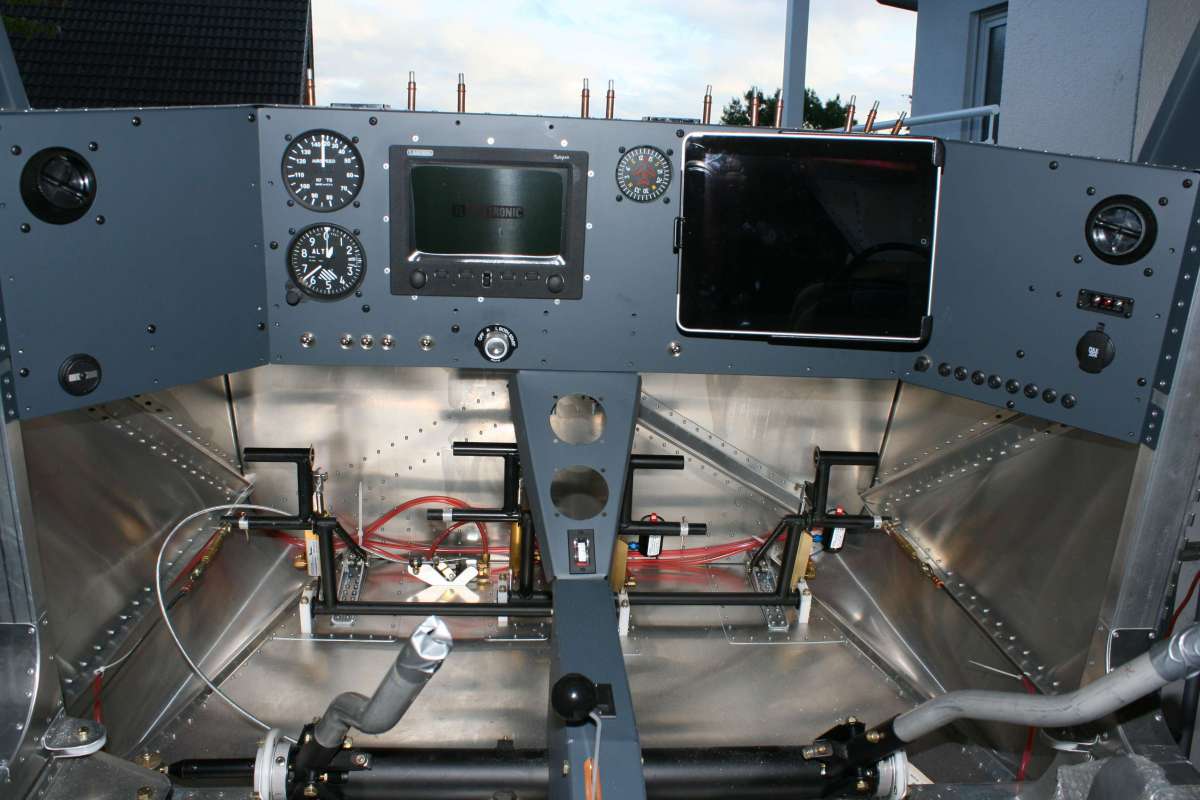 Posted on 15. September 2013 by Thomas in Fuselage, Instrument Panel, Recent Posts.

Instruments Panel has been installed this weekend. As you can see, there is an EFIS installed (TL-6624). This EFIS includes also motor control, so the panel is not so crowded. Space left in case additional instruments are needed. Besides the EFIS, we installed the following backup instruments: – Altimeter Falcon – Precision Vertical Card […]

Continue Reading... No Comments.