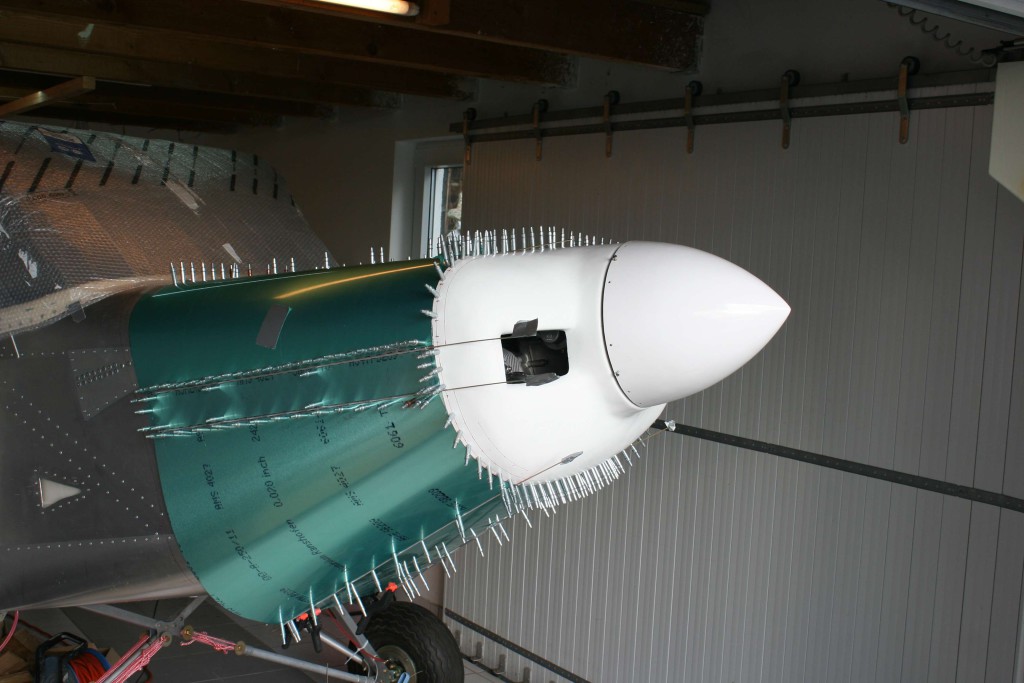 Posted on 26. December 2014 by Thomas in Firewall Forward, Fuselage, Recent Posts.

All cowling doors are finished. So the first phase of the cowling is done. Before doing the final hole drilling I did a test fit of the spinner. It fits quite well. It's not optimal, it could be 2 mm higher, maybe I can correct this when the rivets and screws are fixed. There is […]

Continue Reading... No Comments.