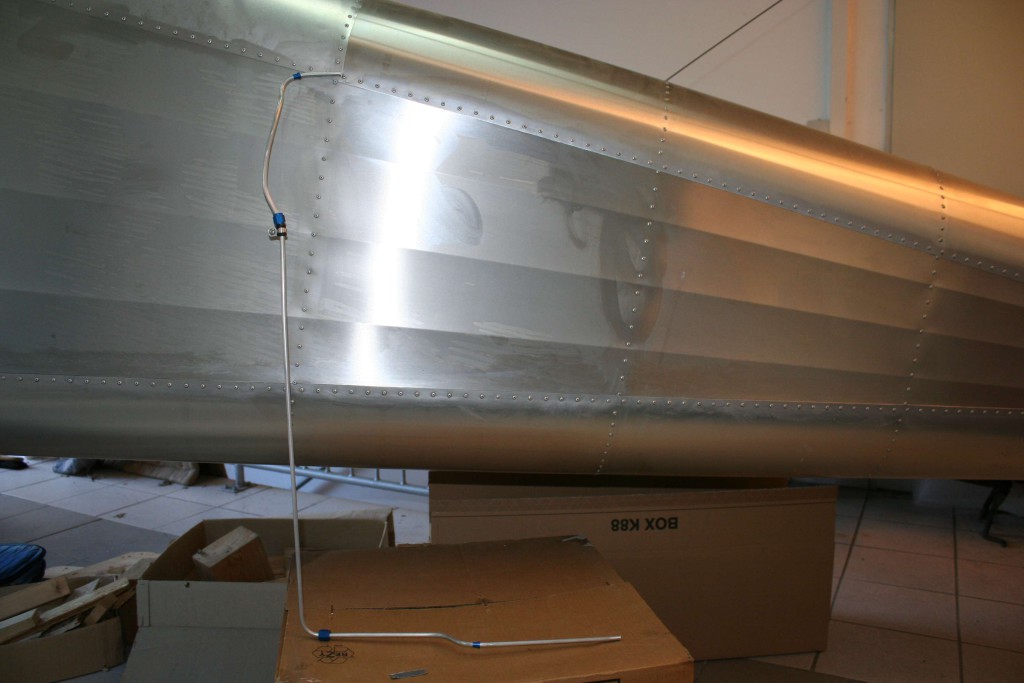 Posted on 6. April 2015 by Thomas in Fuselage, Recent Posts.

As recommended by Rotax, we decided to install a fuel return line. This return line protects from vapor locks. It took some time to bend the appropriate 1/4 inch aluminum line. This lines starts from the firewall just below the main fuel line on the left side, then runs behind the mixer. As required all […]

Continue Reading... No Comments.