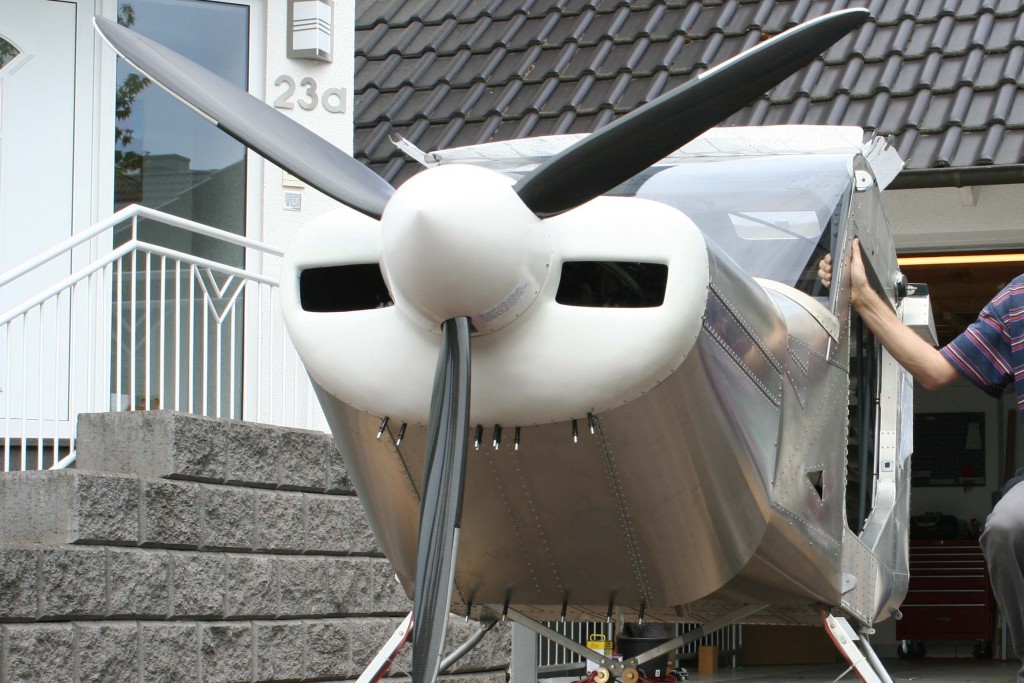 Posted on 31. May 2015 by Thomas in Firewall Forward, Fuselage, Recent Posts.

Cowling is now near to completion. Spinner and prop are installed. I am preparing for the first engine start. But I have to move the plane first to be able to install the wings with the tanks.

Continue Reading... No Comments.