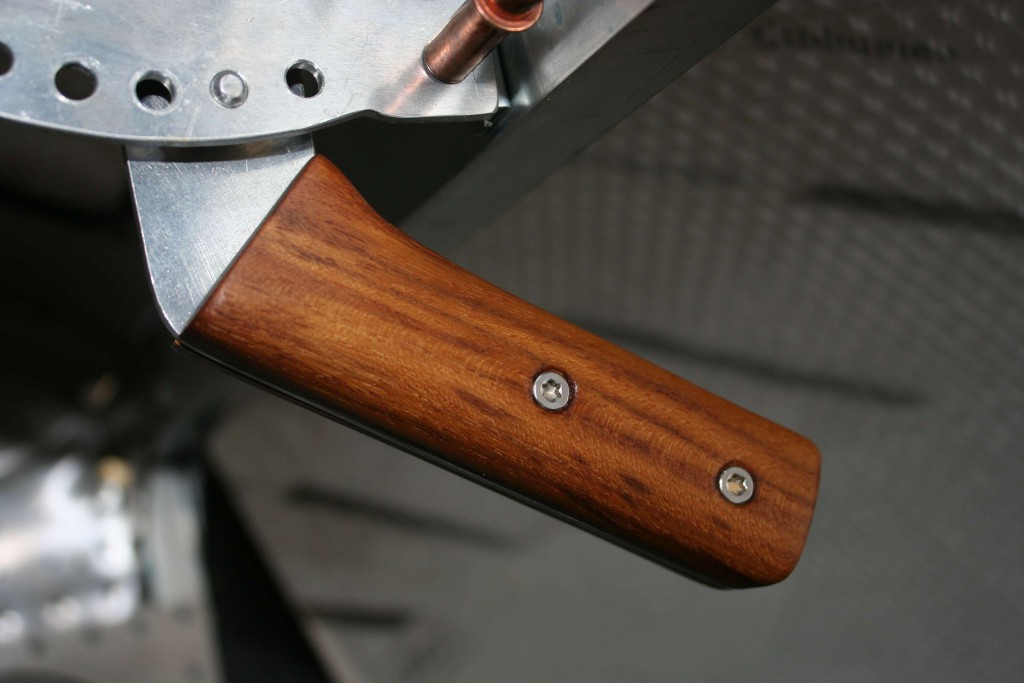 Posted on 4. April 2015 by Thomas in Controls, Fuselage, Recent Posts.

Having nice wooden flight sticks, my wife also wanted an appropriate improved (better looking) flap handle. With the support of a friend in "wood business" I fabricated the wooden flap handle in the picture below. Much better looking, but only experimental builders can afford such a time consuming part 🙂

Continue Reading... No Comments.