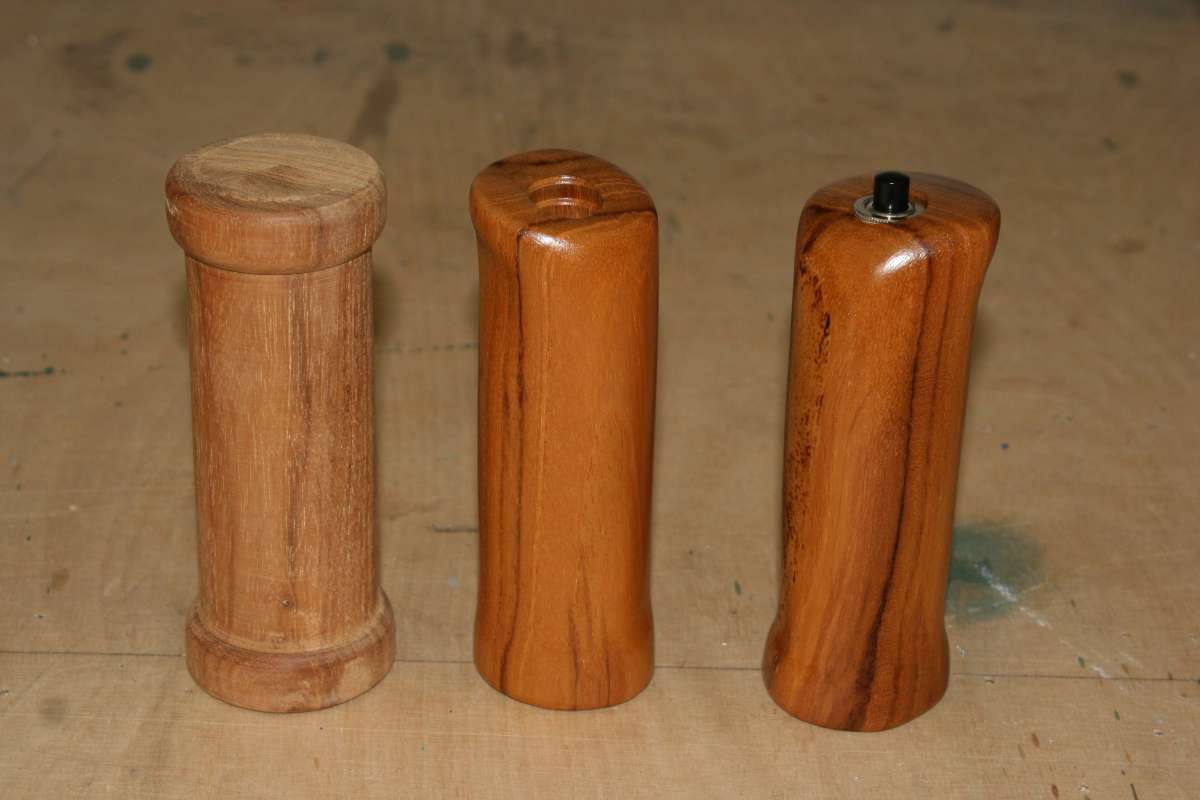 My wife wants a nice grip for the steering stick. I preferred a simple plastic version, but in the end (of course) we decided to go for a wooden grip.
With the help from a good friend working in a company which produces wooden plinths, I fabricated my own teak wood grip.
In the picture you can see the different stages of building it. On the left the first raw model after turning. In the middle you can see the model after some time of sanding. On the right the final pilot grip with a push-button switch installed.