Firewall Installations
Posted on

Thomas

on

March 29, 2014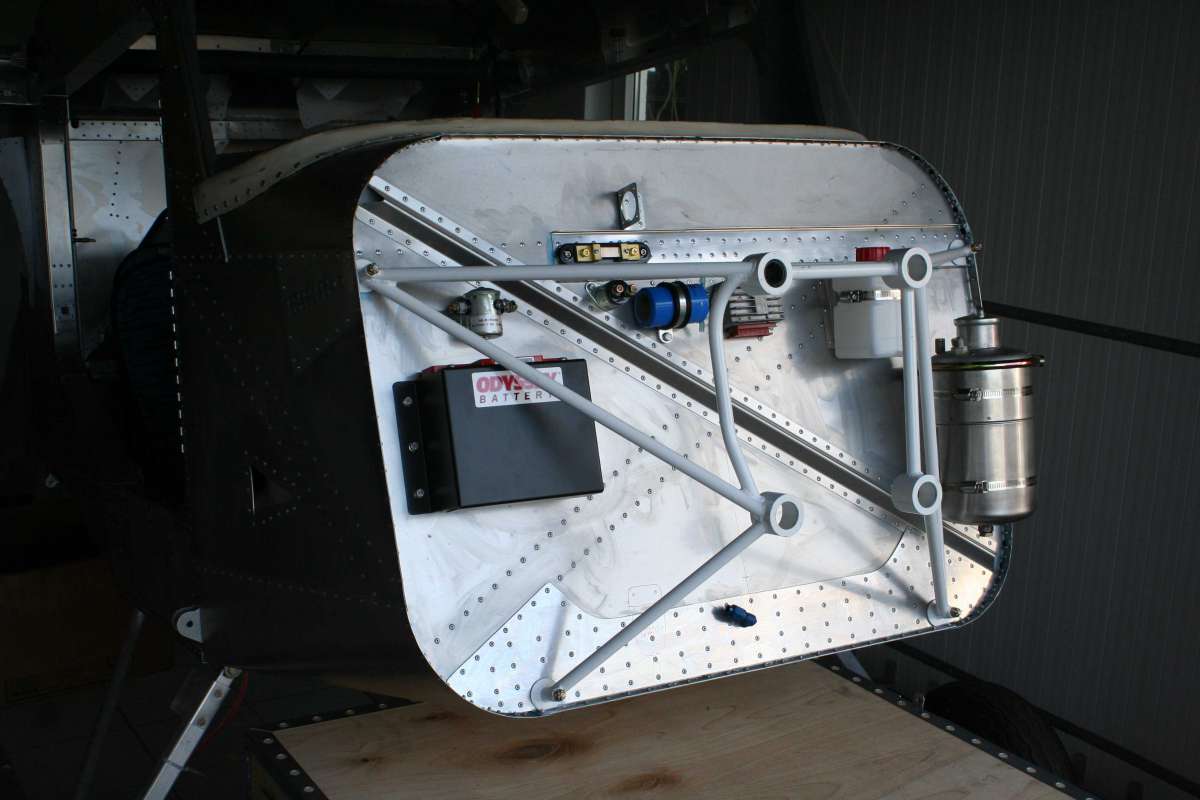 Preparing the engine installation, we installed electrical and other things on the firewall.
From left to right you can see:
– Battery: we used Hawker Odyssey PC680, 12V 17Ah. There is a battery bracket available from ACS which helped for a quick installation.
– on top of the battery is the master relay
– on the right the starter relay as delivered from Rotax
– above this is the shunt-sensor from TL-elektronic, which enables me to see the voltage in the EFIS
– on the right the condensator 22000 uF as supplied by Rotax
– on the right the voltage regulator from Rotax
– cooling overflow bottle from Rotax
– oil bottle from Rotax
For the oil and water bottles I manufactured brackets from aluminum.