Nose Cowling
Posted on

Thomas

on

September 14, 2014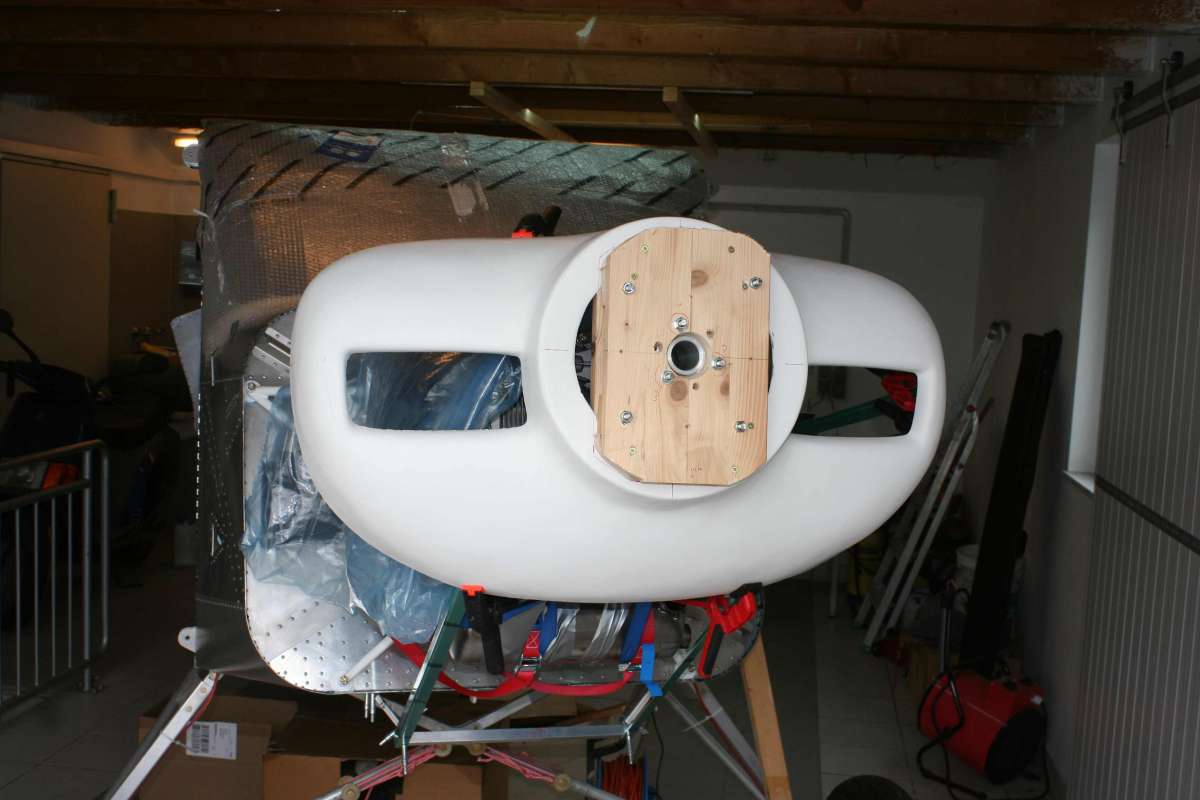 We decided to install the Thorp T-18 nose bowl (MC-7 from Aircraft Spruce). Its just a matter of design and this one looked best for us. The cowling itself will be fabricated from aluminum. I will adapt the design of other Murphy builders with the "4-door cowling".
The nose is rather big for the small Rotax machine. So there is enough space around the engine.
Picture above shows the nose fixed at the engine for installation.