Oil Cooler Housing
Posted on

Thomas

on

June 4, 2015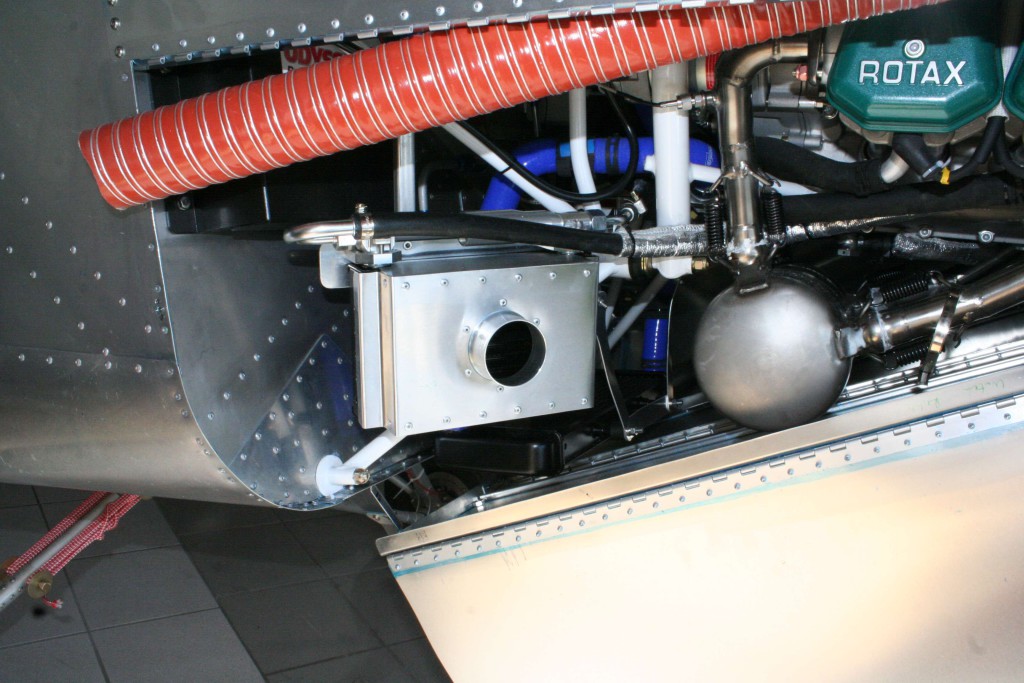 Best position for the oil cooler seems to be in the back of the cowling. There is plenty of space and so I decided to put it there, build an appropriate housing and use ducting to get the air from the front to the cooler.
After deliberating whether to build it from glass fibre or aluminum, I finally decided to go for aluminum. Easier to handle, we are used to it and it fits to the rest of the plane.
We used some cork tape between aluminum and cooler.