Aileron Covering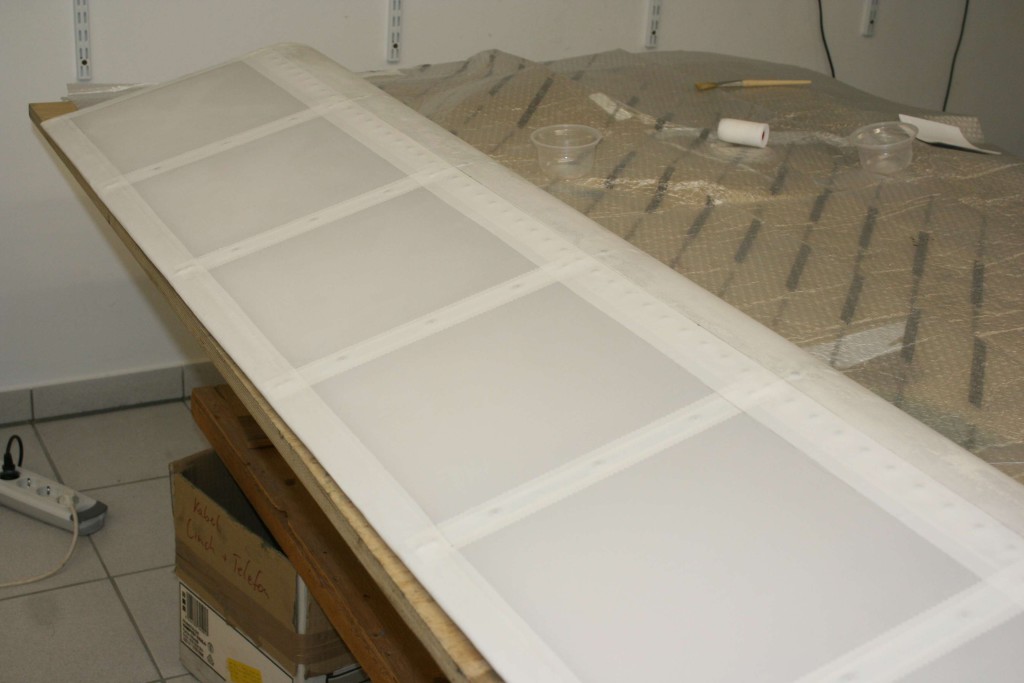 Although the ailerons were the first parts to build, I waited with the covering until now. So it is one of the final steps, but its time to do this.
Since the material delivered with the kit (Polyfiber + chemicals) was already more than 10 years old, I decided to acquire new material and chemicals. Since there is no real distribution in Europe for Polyfiber, I decided to use Ceconite. Ceconite is often used here in Germany and it is easy to find a supplier. A german company (IRSA) supplies the adhesive and dope materials.
The picture shows the unpainted first aileron. Next step will be a first coat of colour (IRSA DD), which also includes UV protection.