Channels over channels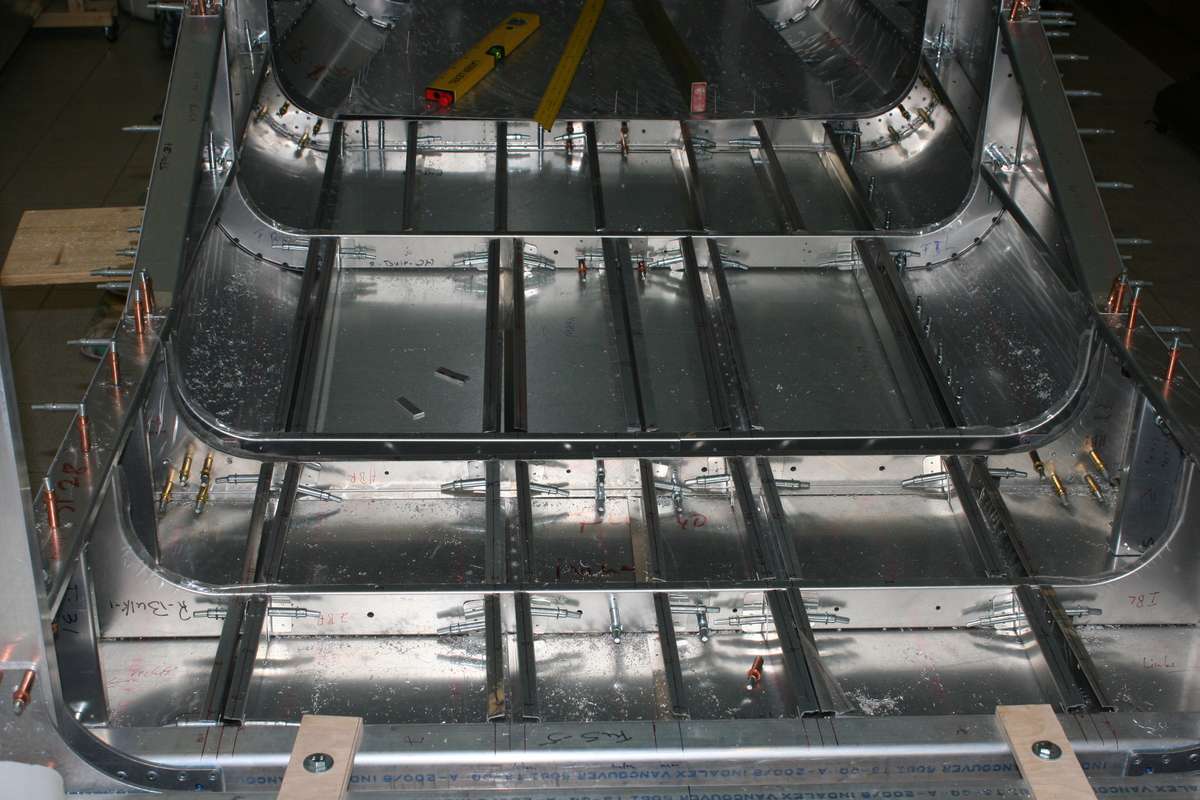 These cabin channels are a nightmare for probably every builder. You have to measure, cut and install every single of these. Furthermore every channel needs two angles at each side for installation. I installed some more channels than required to get more stiffness in the floor.
It overall took several weeks to install the channels.